A treatment technique addressing the musculoskeletal systems of the body. When we get an injury or pain disorder, our body is in a state of imbalance and measures must be taken to restore that balance. Your physiotherapist will use a variety of hands-on techniques and exercise therapy to get you back to normal and in your optimal condition.
Your physiotherapist is skilled in a number of areas from soft tissue mobilization, joint mobilization, stretching, strengthening, postural alignment, core stability and exercise prescription.
If you have had an injury to joints or muscles, your physiotherapist will be assisting in your recovery.
Receiving physiotherapy will speed up your return back to normal by:
Massaging tissues to assist their healing capability and mobilising.
Using TENS and ultrasound to aid in the healing process.
Stretching and mobilizing joints so that they are at their optimal functioning level.
Helping you to retrain postural muscles that may be weakened and hindering your recovery.
Helping you to retrain movement patterns that may be dysfunctional.
Anyone who has had an injury to the musculoskeletal system from sports, work or accident.
Anyone who wants advice on exercises and posture.
Anyone with back pain or neck pain.
Anyone who needs rehabilitation after surgery.
Anyone with recurring problems and chronic condition of the physical body.
Deep massage.
Trigger point therapy.
Muscle mobilization.
Joint mobilization.
Muscle stretching techniques.
Exercise therapy including core stability and stretching.
Neuromuscular techniques.
Taping, bracing and supports.
Injury prevention
Natalie is lead Physiotherapist and medical co-ordinator for the New Zealand Ice Blacks (New Zealand International Ice Hockey team), ensuring the athletes are at optimal performance for the World Championships each year. Natalie attended the World Championships in Jaca Spain in 2014, South Africa in 2015, Mexico in 2016 and Auckland in 2017. Alongside New Zealand's international team, she is also the Physiotherapist for the Southern Stampede Ice Hockey team based in Queenstown, which competes in the NZIHL.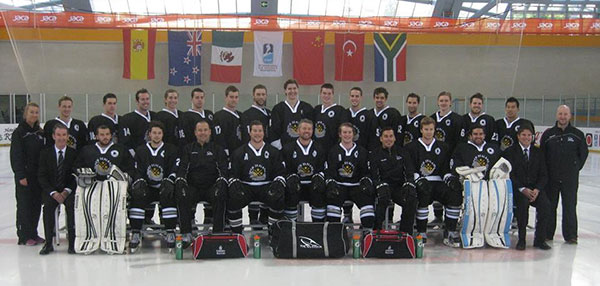 Natalie has unique experience of working within various sporting capacities from league to international rugby, football & ice hockey teams in New Zealand, Melbourne and the UK. Experiences include working with elite teams such as the All Blacks 2012-14 during their test matches in Dunedin, Irish Rugby Squad, Kiwi League team, Wallabies and Bronco's rugby teams. More recently, Natalie has been working with AFL team St Kilda as they were training in Queenstown. Natalie also lead the team for the Rugby 7's Tournament in Queenstown, 2012.
Natalie is currently in the process of implementing concussion testing throughout New Zealand Ice Hockey. After recently undertaking a course in concussion management in Melbourne, she will standardise baseline testing in all ice hockey athletes that will be competing at New Zealand's top level. This a major development for league safety in an area of growing medical concern.